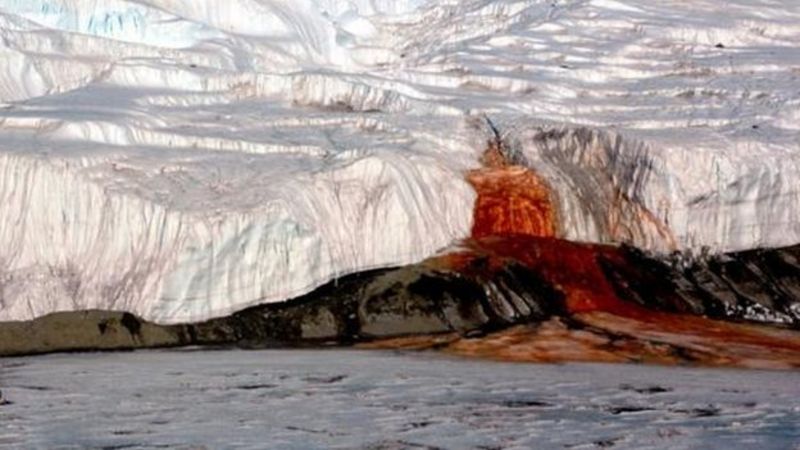 The name says it all. Blood Falls looks like blood pouring onto snow and is almost creepy.
But despite the name, it isn't actually blood. It's water dyed by red algae.
If you want to see it this freaky sight then there are only two ways to get to it – and that's by helicopter or cruise ship.
Stay tuned for one last phenomenon……..